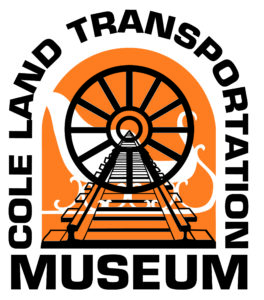 Operations Coordinator Cole Land Transportation Museum
Cole Land Transportation Museum
Located in Bangor, Maine, the Cole Land Transportation Museum is the premier museum in the region. Open seasonally from May 1 to Nov 11 seven days a week, the museum sees over 20,000 visitors annually. Over 5000 children visit the museum each season through school field trips to take part in the museum's two signature programs, the Veteran Interview Program, and the Junior Curator Program. Housed in a 40,000 square foot facility, the museum is home to over 200 vehicles, and thousands of smaller items linked to land transportation as well as military service. With a large campus the museum is perfectly suited for bus tours, weddings, concerts and other large events. As a largely volunteer based entity, the small museum staff must be multi-talented. A routine day could include: leading a program in the morning, coordinating a lunch for a motor coach visit at noon, fixing a maintenance problem mid-day and hosting an after-hours event that evening.
Job Overview
The Cole Land Transportation Museum is seeking a dynamic driven individual to fill our newly created position of Operations Coordinator.
Responsibilities for Operations Coordinator
Working directly with the Executive Director of the Cole Family Foundation:
Oversee day to day operations of the Cole Museum.
Lead a team of four employees and over sixty volunteers.
Coordinate volunteer assignments, tours, and group visits.
Lead presentations of museum programs.
Manage social media content.
Serve as a liaison for the museum with local media outlets.
Plan and supervise special events.
Coordinate off site events to include but not limited to parades, and concerts.
Supervise vendors and contractors.
Aid in volunteer recruitment.
Qualifications for Operations Coordinator
Bachelor's degree required.
Adequate experience as a coordinator in a fast-paced multi-faceted environment required.
Knowledge of social media platforms and their impact.
Capable of leading large group events and tours.
Excellent manager of people and processes.
Practiced in public speaking.
Excellent verbal and written communication skills with customers, supervisors, volunteers and employees.
Strong organizational and time management skills.
Ability to work efficiently with minimal supervision as well as with a team.
Valid driver's license required.
Ability to sit or stand for long periods of time.
Willing to work an alternate schedule that could include evenings and weekends.
Performs other duties as assigned.
Additional Information
Salary and wages: To be determined. Based on a 40-hour work week.
Job Type: Full time
Start Date Sept 1, 2021
Application Deadline: July 23, 2021